Come and ride alongside us, whatever your age!
Whether it's freeride, in the snowpark or on the piste,
esf
La Clusaz's specialist instructors will guide and support you as you progress.
These groups can be made up of young snowboarders (aged 9 and over, except in the case of beginners' courses). Why not bring the whole family?

For more experienced snowboarders, all intermediate levels are available. More advanced snowboarders will benefit from former champions, who give expert advice, and will learn to master their boards to perfection.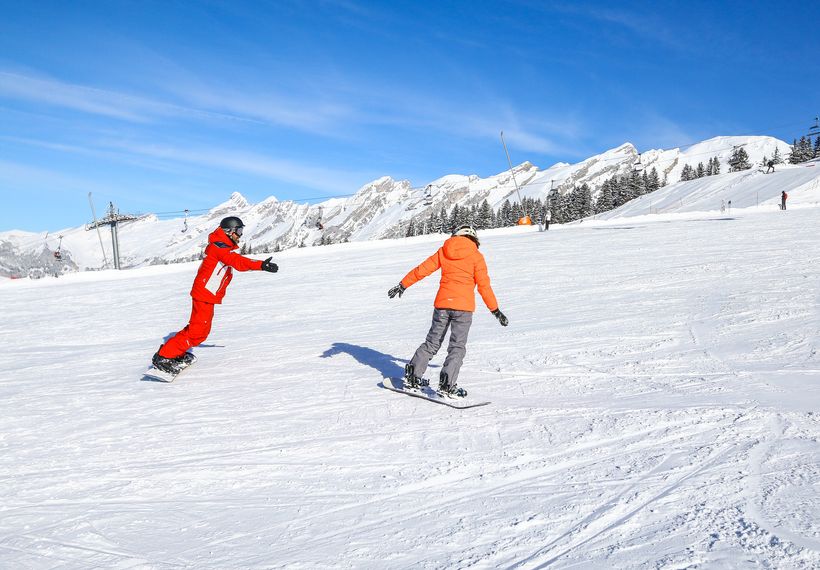 Afternoon | Duration 2:30
From 14:15 - 16:45
5 or 6 lessons
Sunday or Monday to Friday
All levels

Meeting point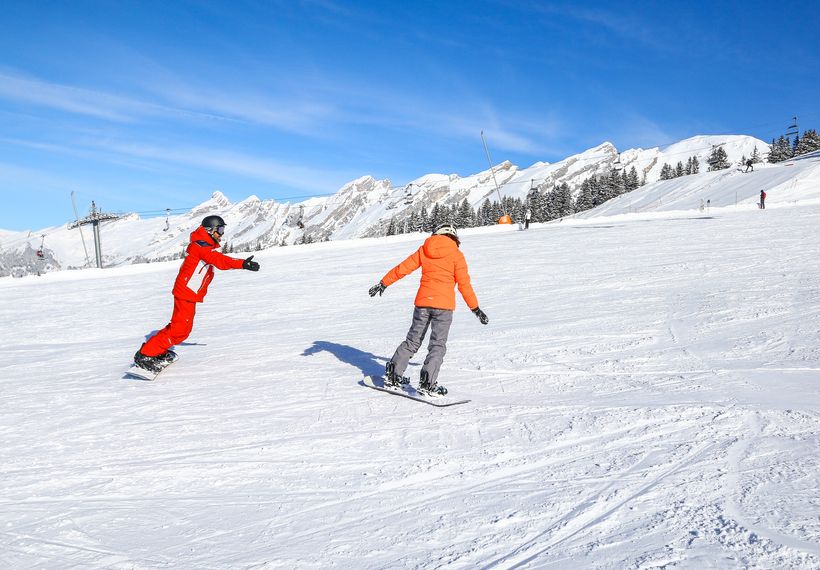 Afternoon | Duration 2:30
From 14:15 - 16:45
5 or 6 lessons
Sunday or Monday to Friday
All levels

Meeting point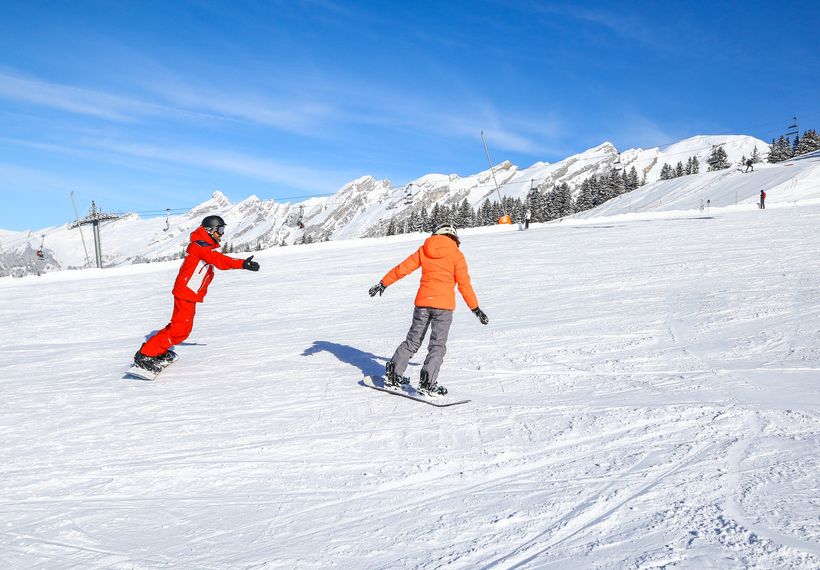 Afternoon | Duration 2:30
From 14:30 - 17:00
5 or 6 lessons
Sunday or Monday to Friday
All levels

Meeting point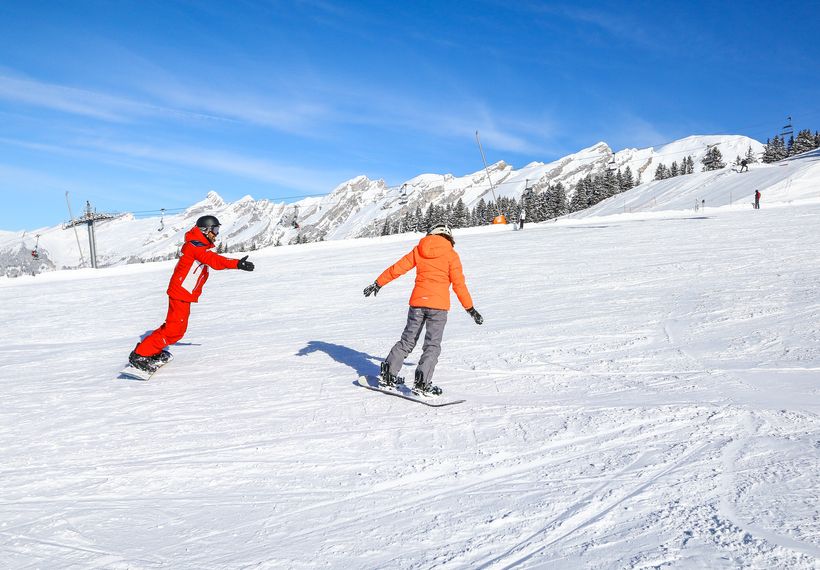 Afternoon | Duration 2:30
From 14:30 - 17:00
5 or 6 lessons
Sunday or Monday to Friday
All levels

Meeting point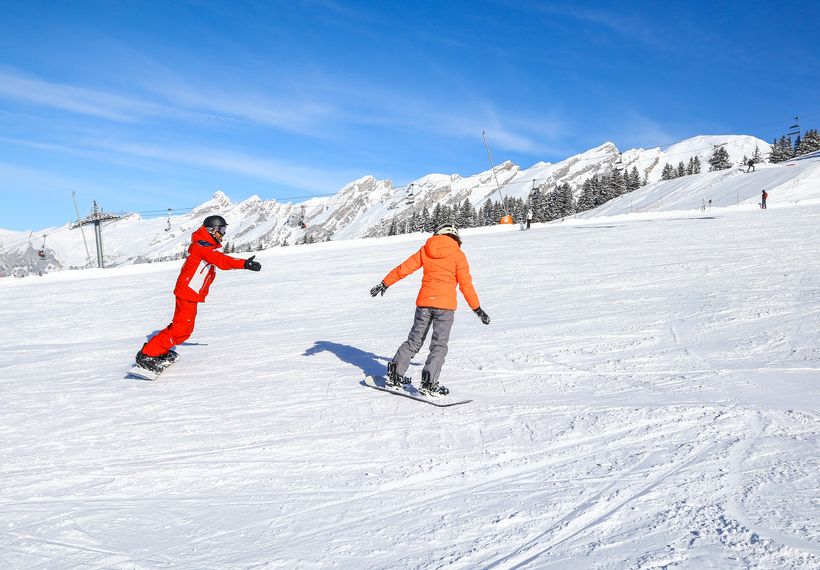 Afternoon | Duration 2:30
From 13:30 - 16:00
5 or 6 lessons
Sunday or Monday to Friday
All levels

Meeting point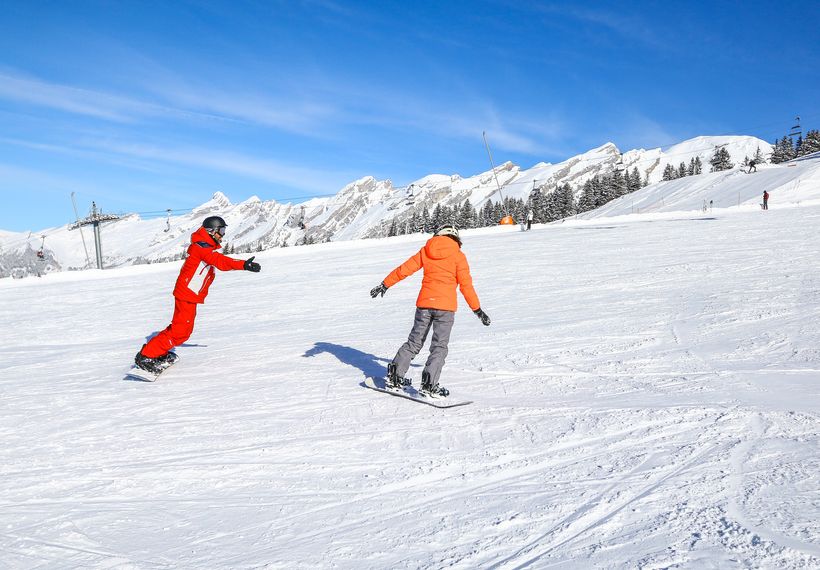 Afternoon | Duration 2:30
From 13:30 - 16:00
5 or 6 lessons
Sunday or Monday to Friday
All levels

Meeting point




Departure Balme cable car